What is Print on Demand and How Does It Work?
Print on demand allows you to only pay for what you sell, eliminating the risk of buying a large amount of inventory.
We don't have any minimum requirements, either!
Businesses: Sell Your Merch
Retail Brands: Test New Designs
In-House Production
We make, print and ship from our London, UK facility.
Amazing Print Quality
Unmatched quality control before anything ships out the door
Stock Designs
Bring your ideas to life with our stock designs.
Excellent Support
We have 24/7 kick ass customer support.
Branding Options
Add your own branding to products and packaging
No Order Minimums
No need to buy stock, we ship whatever you sell with no minimum volume requirements
Worldwide Shipping
Fast and affordable worldwide shipping
Organic & Sustainable
Organic clothing options & vegan friendly printing
Over 120+ Premium, Unique
Products For You To Sell
Printed with love and shipped direct to your customer with YOUR branding (never ours!).
---
Easy integrations
AOP+ provides an easy way for eCommerce store owners to sell custom print on demand products anywhere in the world. Our state-of-the-art software integrates with your favourite platforms and marketplaces so you can launch your brand with ease.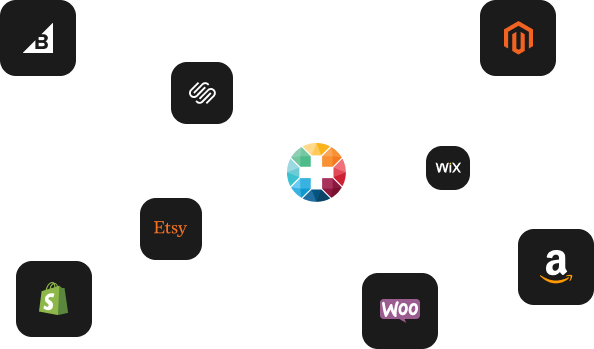 Made with love in London
When you receive an order from your store, details are automatically sent to our team to start processing your order. After making sure everything looks ok, we'll let you know if there are any issues, our clever production team in London will start creating your product with love. Your order is then packaged and shipped directly to your customer!
---
Sustainable & Diverse
AOP+ takes a sustainable and diverse approach to business. We work hard to reduce our impact on the environment, whilst also making sure that we support and employ people from all backgrounds around the world.

What our
partners are
saying
When you start investing in Facebook ads the last thing that should happen is an unreliable partner with quality...