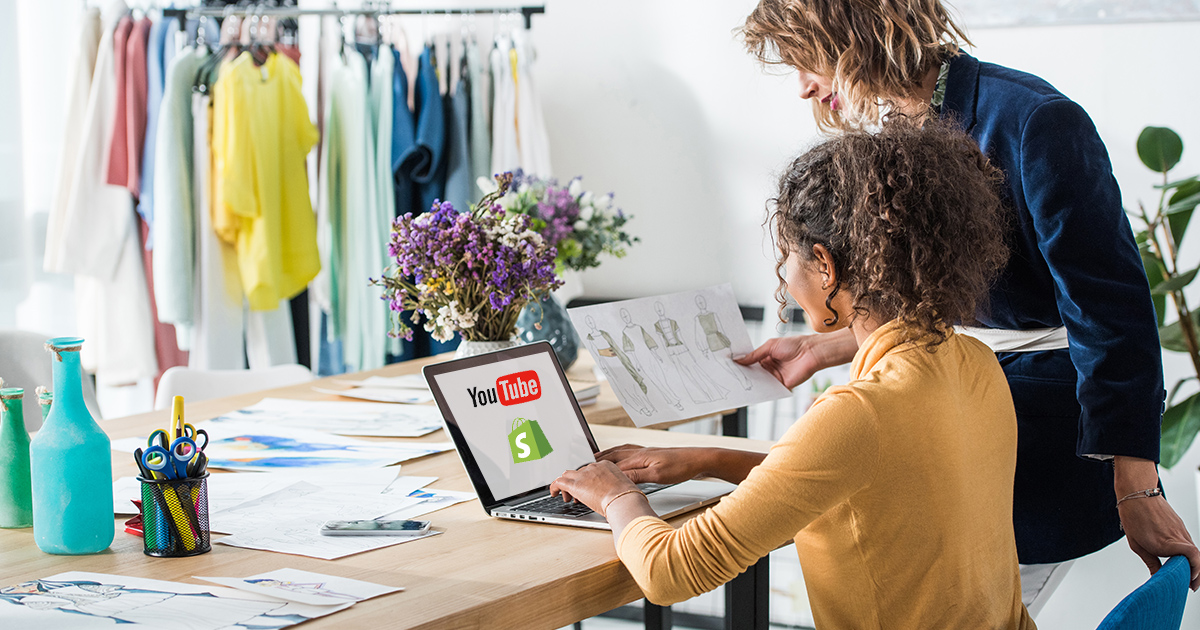 How to Connect Your Shopify Store to YouTube so You Can Sell Merch!
Building an audience on YouTube has forever been a very valuable way to make money online but now that Shopify and YouTube are officially able to be connected, print-on-demand sellers and content creators are able to sell merch to their audience with ease.
What Are The Eligibility Requirements
There are a few requirements in order to actually get approved to have a Merch store on your YouTube account, but the main ones are as follows:
You must be approved for monetization
You need at least 1,000 subscribers
You must be located in a country where the YouTube Partner Program is available to you
The other requirements can be found here.
How To Connect YouTube and Shopify
You can connect your Shopify print-on-demand store with your YouTube channel by following these simple steps: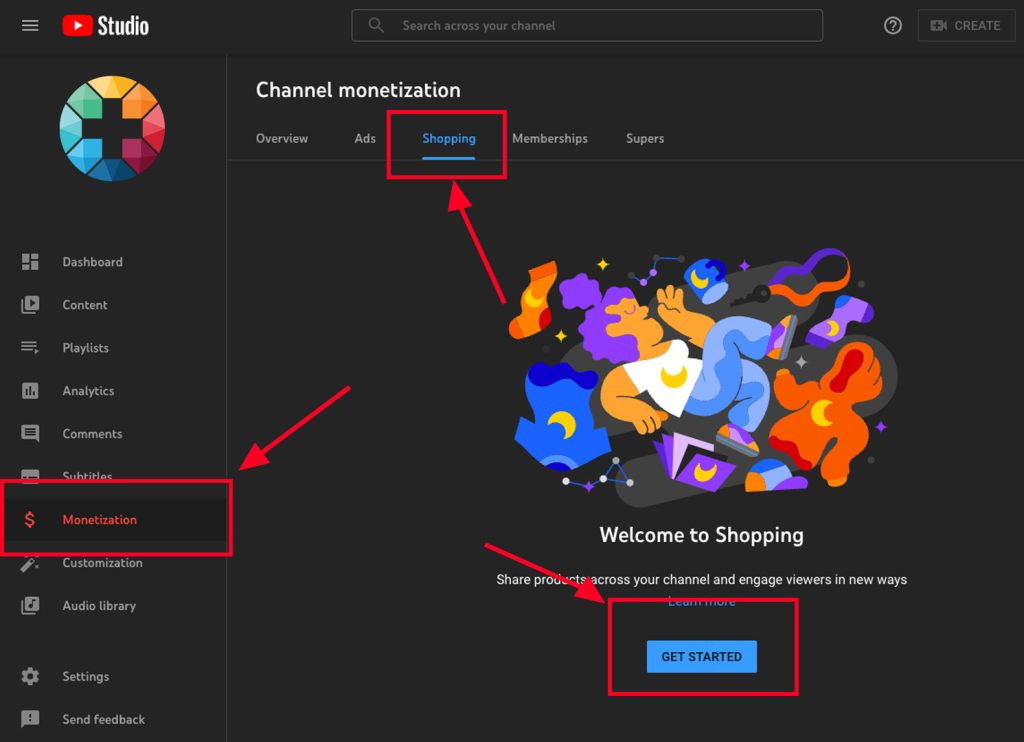 Sign in and go to YouTube Studio.

On the left Menu, select the Monetization option.

Then on the main screen, select the Shopping tab.

Select Get Started.

Click on Connect Store and choose Shopify from the list.

You will be directed to the Shopify App Store where you need to install the Google Channel app.

Make sure you are logged in to your Shopify store before you click Add App.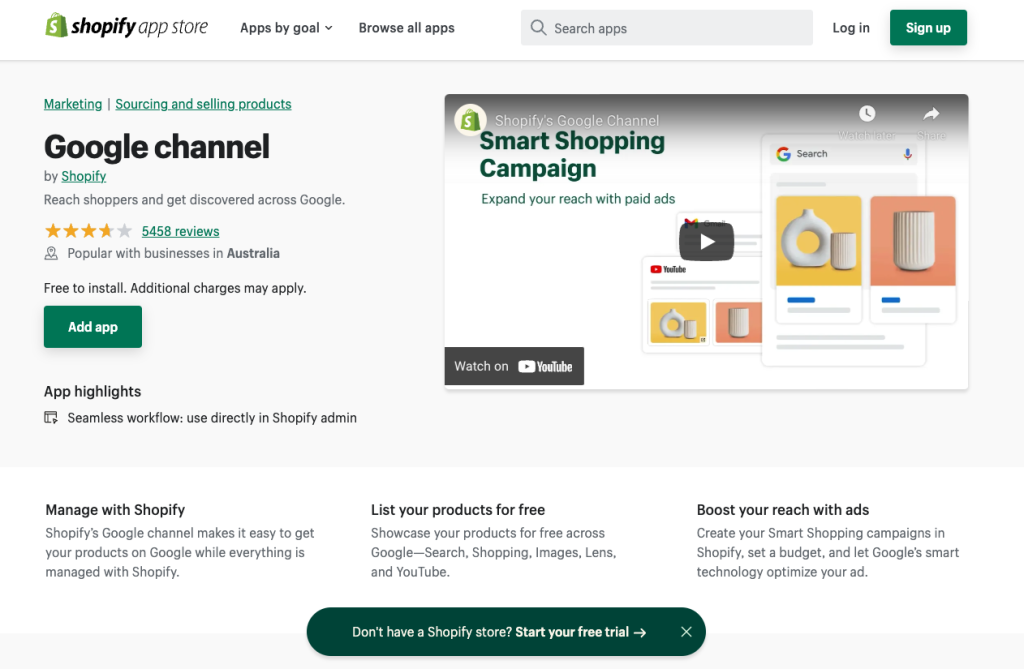 For the next steps, you will need to set up a Google Merchant Center account. It's free.

Go to your Google sales channel and proceed through the setup process. There are a few requirements but they are not difficult.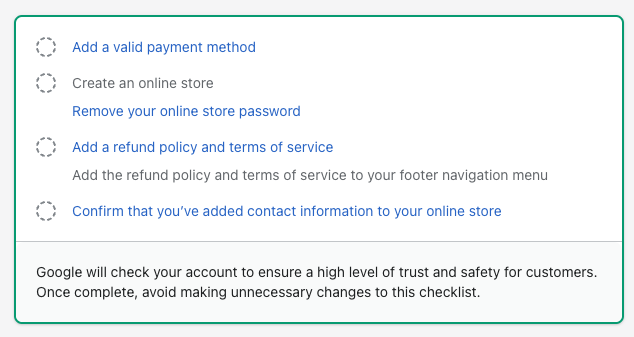 Once you completed the setup requirements inside the Google sales channel app and you have connected your Google merchant center account, its time to sync products in your Shopify store with your YouTube channel.
You can connect your Shopify store with your YouTube channel and sync products by going to Overview inside the Google channel app and then clicking get started.
It might take a few days for Google to approve your products so you will need to be patient while this is happening.
How Does My Store and Merch Look on my YouTube Channel?
There are multiple "surfaces" on YouTube where you can display your Shopify product feed. Firstly, you can display your products in a dedicated Store tab like the Goalside channel does.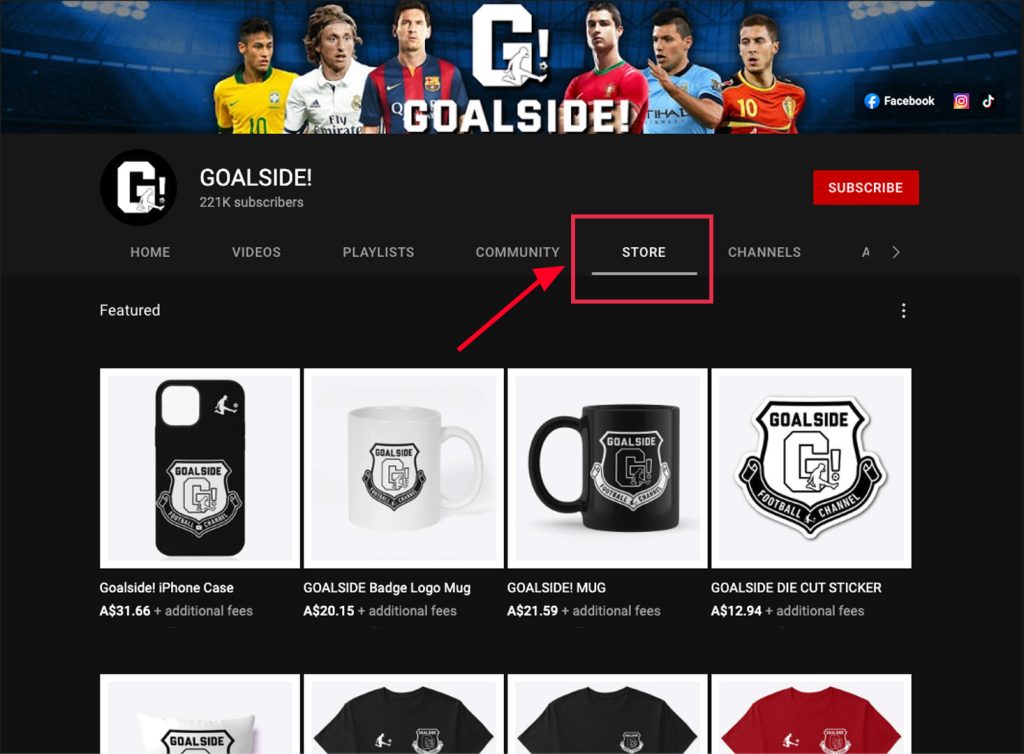 The other popular option is to have a "Shelf" below individual videos on your channel, like these cool designs on the Squidmar Miniatures channel.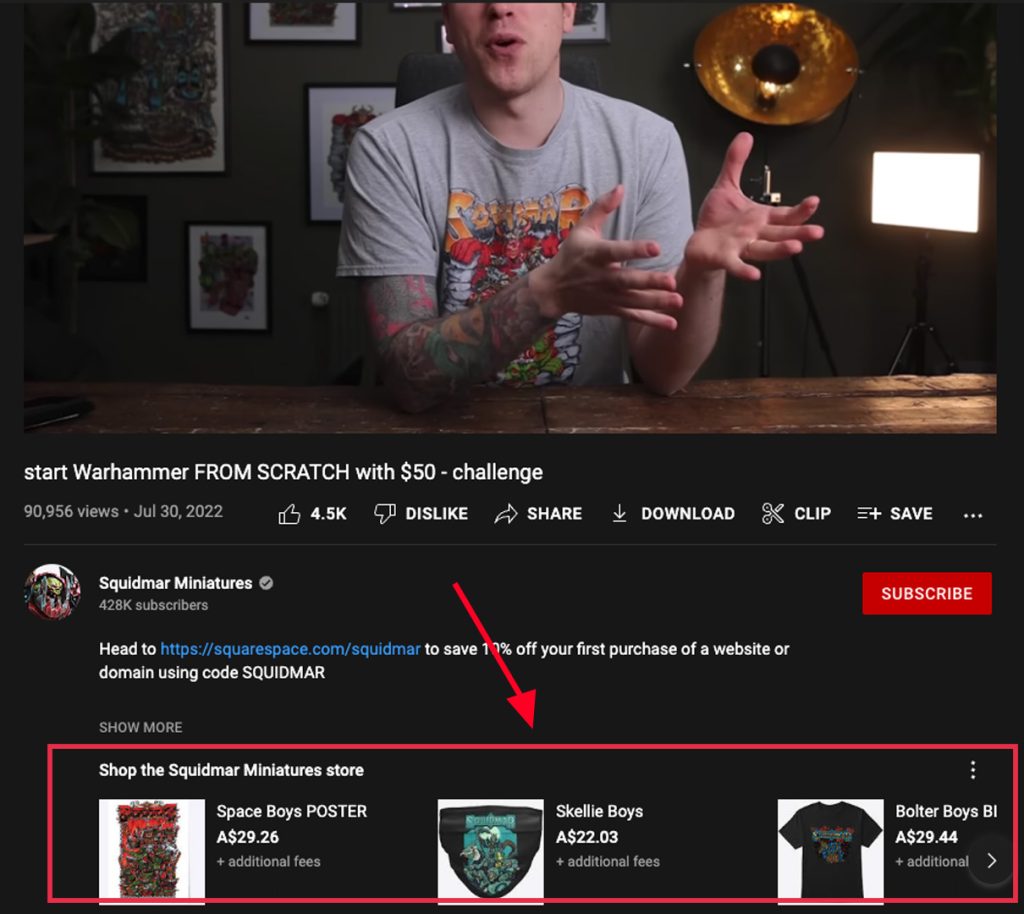 The final options include pinned products in a live video feed and also on your video's end screens, which is the last 20 seconds of a video.
Conclusion
We hope you enjoyed this quick tutorial on how to connect your Shopify print-on-demand store with your YouTube channel. We hope this gives you some great ideas on how you can promote your store and sell more merch online!
Start Selling Your Merch on YouTube with AOP+
Have you ever thought about selling your merchandise on Youtube? It's a great way to get in front of more potential customers and increase your sales. In this blog post, we shared how AOP+ can help you start selling your products on youtube in minutes. All you need is a Shopify account and we can take care of the rest.
Ready to get started? Contact us today and let us show you how easy it is to sell your products on Youtube with AOP+.