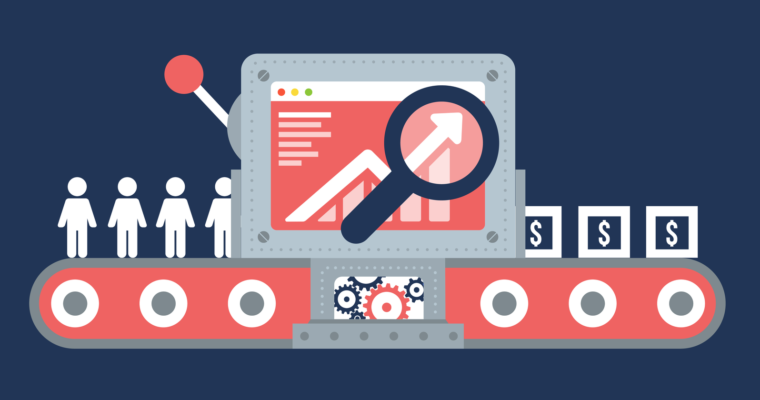 6 Apps To Improve Your Shopify Store Conversions (Without Spending More on Ads!)
As the eCommerce space gets more competitive, print-on-demand store owners are starting to realize that the little details matter when it comes to getting more sales.
Not only do we have to generate enough traffic to our online store in order to make sales, we also need to make sure that our customers will actually make a purchase once they're browsing our site.
You might say there there's even an equation to running a profitable print-on-demand store. It might go something like this:
Product/Niche Match + Scroll-Stopping Ads + Frictionless Checkout Process = Profitable Sales!
There are multiple parts to the equation but the reality for many Shopify stores is that they don't always need more traffic, they just need to boost their conversion rates!
The good news is there's a lot of options when it comes to increasing your Shopify sales without having to spend more money on ads, even if you're just getting started with Shopify.
It can get a little confusing though when you take a look at the Shopify app store which is why I've compiled a list of my top 6 conversion boosting apps for you to explore.
By the end of this article, you'll be armed with the following info to help you crush those sales!
What apps are best to help me get more sales on my Shopify store?
How much do they cost?
What do they actually do?
Why do I need them?
What are the reviews like?
So let's dive in and start helping you improve those sales!

1. PRIVY
I first discovered Privy when the spinning roulette wheels were all the rage on Shopify stores.
What a lot of people don't realise though is that Privy offers so much more than the spin-to-win wheel and whilst they were awesome for capturing emails – they are probably a little over-done now.
Privy offers many list-building features like cross-sell popups, discount promotions and exit-intent popups.
How Does It Work?
The different marketing tools on offer by Privy are very extensive, but the most effective features that I have personally used are the exit intent popups.
Exit intent popups are triggered when the customer is going to leave your store, offering a discount or incentive to stay and complete the buying process.
You can also integrate various full screen popups, banners and fly-out lead capture features on your store.
How Can It Help Me?
Whilst it might be tempting to use all of the features that Privy offers, you should test out just one or two features at a time and split test their effectiveness.
Exit-intent popups are a great way of improving your conversion rate and promotions like the spin-to-win wheel are powerful when it comes to building an email list.
How Much Does It Cost?
You can get started with Privy for free if you have less than 100 contacts. It then goes up in increments the more you contacts you have, but if for example you have less than 2,000 contacts it'll still only cost you $30 a month.
You can try out their pricing calculator here.
Privy Reviews
Privy has nearly 25,000 reviews on the Shopify App Store for an average star rating of 4.6. They are definitely doing something right.


See Privy on the Shopify App Store


Check out the Privy Website

2. MONSTER UPSELLS
Monster Upsells is a highly customizable upsell app that offers customer discounts and incentives to encourage your customers to buy more, helping you improve your average order value.
How Does It Work?
Monster works by adding a cart-drawer to your store, whether your theme has one or not, and allows you to place multiple offers in the drawer.


A lot of popup upsell apps can be clunky and quite intrusive, killing the customer experience and losing sales rather than boosting them.
No Monster though, these guys have perfected the art of the upsell with this app.
How Can It Help Me?
Even when you go to the supermarket you're given the option of those cheeky chocolate bar upsells at the checkout, so why wouldn't you do it with your own online store!
The great thing about this app is that it's designed so well that it really does boost your sales, yet it's still subtle enough that it won't scare your customers off.
How Much Does It Cost?
This app starts at a low $7.99 per month and increases based on the amount of sales you make.

Monster Upsell Reviews
These guys have managed a perfect 5.0 star rating on the Shopify App Store however they are reasonably new so there's only 47 reviews in total.

I can't imagine this trend to change much as they get more reviews though, it really is a fantastic app.

Check out the Monster Upsells Website

3. LOOX REVIEWS
Loox is a customer review app that makes it easy to capture customer reviews, placing them on your store in various formats for other visitors to see.
How Does It Work?
Once you install Loox on your store you can setup automatic review request emails to be sent to your customers.


Once the reviews start rolling in, Loox displays them on your store in various locations like product pages, dedicated review pages and popups.
You can incentivise customers to send reviews too which makes them more likely to take the time to share their thoughts about your product.
How Can It Help Me?
User generated content (UGC) is one of the most powerful forms of social proof.
People are more likely to buy if they see genuine, happy customers sharing their own photo reviews.
You can even use the customer photos in your ad creatives, I can guarantee those ads will perform better than a polished and "professional" ad creative!
How Much Does It Cost?
Loox starts at an affordable $9.99 per month and goes up from there, depending on the amount of review requests that you need.

Loox App Store Reviews
Loox has a whopping 7,165 reviews and an almost flawless star rating of 4.9 in the Shopify App Store.



See Loox on the Shopify App Store

4. REFERRAL CANDY
If you've got a cool product that your customers are likely to tell their friends about, which ALL brands should aspire to really, then Referral Candy is a great way to reward people for sending more customers your way.
How Does It Work?
Referral Candy adds features to your Shopify store that allow customers to share your products on social media or with friends, in exchange for a reward.


Customers can offer discounts and other purchase incentives to their friends and receive rewards in return such as discounts or even cash!
How Can It Help Me?
According to the referral candy website, 83% of satisfied customers are happy to refer more customers to you but only 29% actually do it!
This is why adding an incentive can skyrocket your referrals.
It'll give your happy customers that extra nudge they need to tell the world how much they love you.
How Much Does It Cost?
Referral Candy costs $49 per month if you want to start on their commission based plan.
Or you could just pay $3,999 a month if you're at the enterprise level. Sounds expensive, right? Well it might be cheap depending on how much business Referral Candy brings in.


If you opt for the $49 plus commission plan, you'll pay 5% on sales that Referral Candy brings in for the first $1,000. The percentage decreases as your referred sales increase.
Referral Candy Reviews
Referral Candy has an average star rating of 4.8 with a total of 1,471 reviews on the Shopify App Store. Pretty phenomenal rating!



Check out the Referral Candy Website


See Referral Candy on the Shopify App Store

5. HURRIFY
Hurrify is a great little app designed to boost your sales by using countdown timers.
This app ticks all the boxes because it's light-weight, affordable and mobile-friendly.
How Does It Work?
Often times over-doing countdown timers can be seen as spammy and "fake" but if done correctly, they can skyrocket your conversion rates.
Hurrify allows you to place various countdown timers, stock level indicators and other forms of scarcity on your product pages.

How Can It Help Me?
Running regular sales and promotions is an important part of any online store, but the trick here is to make sure they are legitimate.
If you have big ugly countdown timers in your store that are always there and just keep resetting, then customers will know they are fake.
Use scarcity wisely and strategically if you want to unlock the full benefit of something like Hurrify.

How Much Does It Cost?
Much like the app itself, the pricing is light-weight and simplistic.
It'll cost you $6.99 a month and you can even test it out on a 2-day free trial.
Hurrify Reviews
Hurrify has racked up a total of 211 reviews with an average star rating of 4.2. Pretty decent.



Check out the Hurrify Website


See Hurrify on the Shopify App Store

6. KLAVIYO
Klaviyo is by far the most superior email marketing solution when it comes to Shopify, in my humble opinion. 🙂
How Does It Work?
Klaviyo is a sophisticated email marketing platform that integrates with your Shopify store. Think of it as Mailchimp on steroids, but far superior when comparing both, and specifically built for eCommerce businesses.
How Can It Help Me?
Just a few comments here don't really do Klaviyo justice, but it can do everything from email campaign broadcasts, abandoned cart sequences, SMS, Facebook audience building and much much more.
If you're paying to drive traffic to your store on the front-end, you should be creating customers for life by implementing a bulletproof follow-up marketing strategy with the help of something like Klaviyo.

How Much Does It Cost?
Similar to many email platforms, Klaviyo charges based on the amount of contacts you have. It's free for up to 250 contacts and starts at $20 per month up to 500, $30 per month up to 1,000 contacts and upwards from there.
I'm paying about $150 per month for a store I currently run because it has just under 10,000 contacts. This might sound expensive but it well and truly pays for itself when compared with the revenue that it brings in.
Klaviyo Reviews
Klaviyo has received 1,331 reviews on the Shopify App Store with an average star rating of 4.2, not too shabby at all.
The Final Word
I'm sure you're aware of how important it is to make sure your eCommerce store offers desirable products in a profitable, in-demand niche, and hopefully now you also see the importance of having a high converting Shopify store.
Whilst adding these apps might be seen as an expense, it's important that you view them as an investment in your business.
Ultimately, you are just wasting money sending traffic to your store if you are stuck at a 1-2% conversion rate. Try out some of these apps and let me know in the comments below how you go.
Have you already tried these apps, or perhaps some other ones that are worth mentioning? Please do drop a comment below and join the conversation!
Thanks for reading!
For the best in print-on-demand fulfillment directly out of London, give AOP+ a try on Shopify or Etsy today!